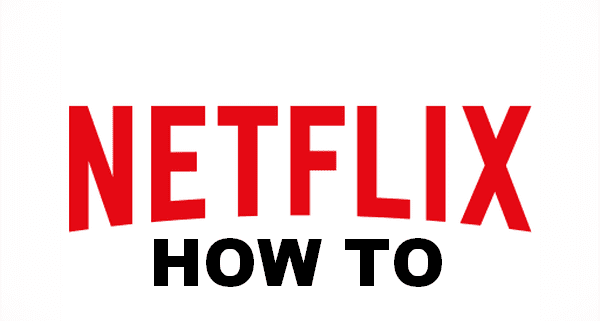 Are you a big Netflix fan, but the South African content options frustrate you? By using a VPN you can unlock Netflix America in South Africa. You need to work around the geo-block on the website. But to access Netflix America, you still need to activate an account on the site.
We've gathered the best VPN's to watch Netflix America in South Africa, so that you can use the Virtual Private Network (VPN) to expand your Netflix experience.
What is a VPN
A VPN changes your device's IP address to not be linked to your location. It serves as an encrypted middleman between your device and the internet. All the information exchanged between your device and the internet, becomes encoded in the VPN's encrypted tunnel.
Although this encryption process can interfere with the browsing speed, you gain cyber safety. Your online privacy is bulletproof when you use a VPN, because your IP address becomes anonymous. This means that an outside source can't access your location or track your online searches.
Choosing Between a Smart DNS and a VPN
The alternative option to watch Netflix America in South Africa, is to use a Smart DNS service. Both options will hide your device's location to unlock geo-restricted content. But only the VPN will completely change your IP address.
The Smart DNS service can offer you quicker browsing/streaming speeds. But it can't offer you the level of cyber safety that a VPN can give you. Because the VPN encrypts information, it affects the browsing/streaming speed. A Smart DNS service only reroutes/redirects a portion of your web traffic.
Related: The Best Smart DNS Proxy to Watch Netflix America in South Africa
Risks of Using a VPN
The biggest risk of a using a VPN provider, is when you choose to use a free VPN. You are allowing a third-party to stand between your device and your online browsing. It's crucial to know exactly who you are dealing with. By carefully reading a company's privacy policy, you can make sure that your cyber safety is in good hands.
A VPN provider must clearly state that they do not do any IP logging, or at least as little as possible. The VPN provider needs to adhere to their country's privacy laws. And some governments require by law a certain amount of user information storage. So make sure you know where the VPN servers are located.
A free VPN service provider can also expose you to a man-in-the-middle-attack. You might think you are connecting directly with a specific website, but before your personal information reaches it, a third party first has access to it. Another issues can be traffic restrictions which will affect your browsing experience.
How to Use a VPN Safely
Rather use a paid VPN service provider. Make sure it has a strong encryption protocol as well as good privacy policies. You can also consider reading reviews from other users, to get a better idea of what the VPN provider will be offering you.
To create a special new IP address for your device, the VPN's server has to be located in a specific country. Read up about the country's privacy and cybersecurity laws before committing to using its services. The encryption process is notorious for slowing down the browsing speed. A reputable VPN service provider compensates for this by using top speed servers. Also, make sure that your VPN service provider stipulates a strict zero-logging policy.
The Best VPN's To Watch Netflix America in South Africa
To directly compare the best VPN's to Watch Netflix America in South Africa, a few factors are used:
Reliable service and fast speed
Zero logs and strong security
Easy unblocking of geo-restricted content
Location:
148 locations in 94 countries
America, Europe, Asia Pacific, Middle East and Africa
Pros:

Fast streaming  speeds
Excellent class security and built-in privacy features
Can unlock a wide range of geo-locked sites
User-friendly apps for various device platforms
 24/7 support with live chat to well-trained staff

Cons:

Pricey when compared to other VPN suppliers for South Africa

Supported platforms: Windows, Linux MacOS, Android and iOS
Rating:

9.8

Cost:
$12.95 per month$99.95 for 15 months
Location:

America, Canada, Brazil, United Kingdom, France, Spain, Italy, Netherlands,

Austria, Poland, Switzerland, Germany, Sweden, Romania, Russia, Lithuania, Singapore, Hong Kong, Australia, and South Africa

Pros:

Good budget option for streaming and downloading
Can unlock a wide range of geo-locked sites
Excellent privacy and security protection
Zero-logging

Cons:

Desktop app can be tricky to use

Supported platforms:
Android, Windows, iOS and MacOS
Rating:

9.4

Cost:

$11.95 per month

$69 per year

Location:

Canada, Mexico, North America, Austria, Belgium, Bulgaria, Czech Republic, Denmark, Asia India, Indonesia, Japan

Pros:

Usually good and stable streaming speeds
Does not keep any identifying logs
Speeds are mainly fast and stable
Unblock Amazon Prime Video, Hulu, Netflix, and BBC iPlayer

Cons:

Limited options for advanced configuration
Pricey for the product value received
Does not support cryptocurrency payment method.

Supported platforms:

Windows, Android, MacOS, and iOS

Rating:

7.6


Cost:

$9.95 per month

$60.00 per year

Location:

North America (57), South America (13), Europe (20), Asia (17), Oceania (7), Africa (9)

Pros

Almost no effect on connection speed
Good connection stability
Money-back Guarantee
Free version also available

Cons

No extensive database for problem-solving
 Limited number of available servers

Supported platforms:

Windows, Android, MacOS, and iOS

Rating:

9.2

Cost:

$6.99 per month

$35.88 per year

Location:

United States, Canada, Mexico, Brazil, China, Hong Kong, Japan, India, United Kingdom, France, Germany, Netherland, Denmark, Ireland, Sweden, Spain, Switzerland, Russia, Czech Republic, Ukraine, Turkey, UAE, Iran, New Zealand, Australia

Pros

Fast streaming
User-friendly interface

Cons

Browsing activity is logged, but not linked to you personally
No advanced customization options

Supported platforms:

Windows, Android, MacOS, and iOS

Rating:

9.6

Cost:

$12.99 per month

$71.88 per month
https://localdstvinstaller.co.za/wp-content/uploads/2019/05/netflix-how-to.png
600
600
LocalDSTV
https://localdstvinstaller.co.za/wp-content/uploads/2018/02/no-300x141.png
LocalDSTV
2019-05-07 16:12:59
2019-11-21 10:39:20
Netflix How To | The Best VPN's To Watch Netflix America in South Africa