It's the start of winter, perfect time for snuggling up in front of the telly to enjoy some quality shows. This May DSTV brings you fun pop-up channels, a wedding you don't want to miss, and new seasons of your favorite seasons.
#1 Bang Bang Heroes Pop-Up Channel
How does non-stop, explosive, jaw-cracking, bone-crushing action sound to you? M-Net brings you a testosterone-fueled movie experience. It's available to DStv Premium, Compact Plus as well as Compact subscribers.
All the legendary Hollywood action heroes will make an appearance. The channel is available for 24 days: from Friday 18 May to Sunday 10 June. More than 90 action movies are scheduled. All the big names will make an appearance. From Arnold Schwarzenegger, Sylvester Stallone, and Jean-Claude Van Damme, to Bruce Willis, Jason Statham, Dolph Lundgren and Jet Li. Oh yes, and don't forget Chuck Norris. Watch them flex a pec while they punch the bad guys on channel 109. If you want to install your DSTV or repair please contact our listed DSTV Installers. 
Every day eight classic titles will give you an adrenaline fix. A few of the titles you can look forward to:
Over the Top, Cobra, and Get Carter with Sylvester Stallone (Friday 18 May)

Parker, The Transporter, and The Mechanic Resurrection with Jason Statham (Saturday, 19 May)

Dragon Fight, The One, and Romeo Must Die with Jet Li (Sunday, 20 May)

Die Hard franchise with Bruce Willis (Saturday 25 May)

Universal Soldier: Day of Reckoning, Skin Trade, and Masters of The Universe, with Dolph Lundgren (Saturday, 26 May)
Click here for the complete schedule
https://m-net.dstv.com/page/m-net-movies-bang-bang-heroes-pop-up-channel
#2 History of Football pop-up channel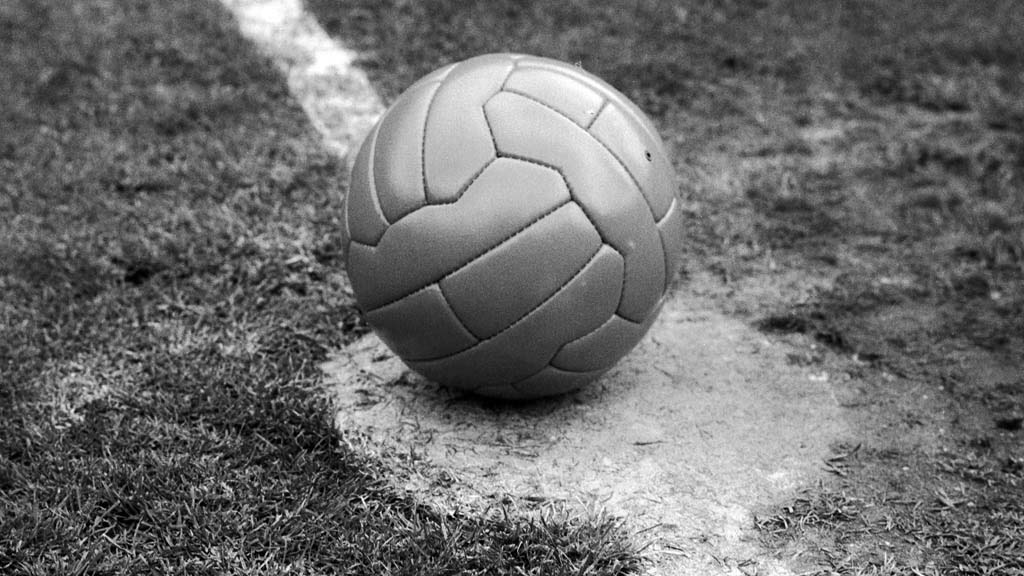 Are you a big football fan? Take a trip down memory lane and learn more about the journey this popular sport has taken over the years. Channel 187 will be transformed into a sports haven from Monday, 28 May to Sunday, 10 June.
It's available to DStv Premium, Compact Plus as well as Compact subscribers. Watch football legends such as Ryan Giggs, Pelé, Michael Owen, and Philipp Lahm kick up a storm. The World Cup dates back to 1930, priceless memories have been collected over the years.
Perfect timing to stir up the excitement for the 2018 FIFA World Cup, hosted in Russia. Impress your friends with your vast football knowledge when you switch on the SuperSport channel to watch the opening game between Russia and Saudi Arabia.
https://www.fifa.com/worldcup/
Do you pride yourself on being a walking encyclopaedia of football? We'll ask you that question again after you've completed the quiz. Let the games begin!
Take the FIFA World Cup quiz
https://www.dstv.com/en-za/news/quiz-test-your-fifa-world-cup-knowledge-20180508
Did You Know?
You can access DStv Now from your Smartphone or tablet. The free app is available for both Apple and Android devices. It's like PVR in your pocket! DStv Premium, DStv Compact Plus and DStv Compact subscribers can now watch live shows on the go, as well as access Catch Up content.
Please note: data costs apply when streaming content.
Download the app now
https://now.dstv.com/Home/Login?returnUrl=http%3A%2F%2Fnow.dstv.com%2F
#3 Harry and Meghan – The Royal Wedding
ITV Choice, channel 123, will be the proud broadcaster of this much-anticipated event. A comprehensive live coverage of the wedding will air on Saturday 19 May. The special broadcast will be brought to you from a constructed studio on The Long Walk in Windsor.
The build-up will start at 10:25 and continue till 16:00 CAT. Hosts Phillip Schofield and Julie Etchingham will be joined by various guests, sharing their memories about Prince Harry and Meghan. A few Royal family friends will also make an appearance.
Prince Harry & Meghan Markle's Royal Wedding
Another exciting element will be listening to Mary Nightingale live from Windsor Castle, interviewing famous guests as they arrive. Also, listen to Royal commentators and fashion experts, as they share their opinions on the important event. James Mates will provide live commentary of the church service, from inside St George's Chapel.
Prince Harry co-founded a charity called Sentebale with Rageh Omaar. He will be broadcasting live from the Mamohato Children's Centre in Lesotho. He will be joined by various beneficiaries and staff supported by Prince Harry, at a traditional wedding day celebration, in honour of Prince Harry and Meghan.
Chris Ship, ITV News Royal Editor, will share insightful commentary on the event throughout the day. To get a feel of what the locals think about the big wedding, Charlene White, Charlotte Hawkins, and Nina Hossain will meander through the crowds along the procession route in Windsor. Do you want to repair your DSTV? Visit our DSTV Installation services page and take a look of our listed DSTV Installers services. 
Get yourself ready for the big day with The DStv Guide
https://theguide.dstv.com/playlist/the-royal-wedding/
#4  WestWorld Season 2
Broadcasted Mondays at 22:05 on Mnet, channel 101. Did season 1 of this intriguing Sci-fi/Western hybrid get you hooked? Good news, there's more action to enjoy! In this season, the reckoning is unleashed. The hosts found the centre of The Maze, and now they stand up against the human captors. Follow them on their journey to a new purpose.
A few of the series themes include dealing with the chaos in their world. Follow the characters on an exploration of the meaning of their lives in this strange world. The Man in Black is still very much alive and he's on the lookout for a new adventure. Maeve is searching for her daughter, but she wonders if it's just an aspect of her programmed narrative. Click here to learn more about Us. About Us.
Find out more about the show
#5 Billions Season 3
Broadcasted Mondays at 21:00. The brilliant drama, created by Paul Giamatti–Damian Lewis, returns for another season on Mnet, channel 101. During this season, Chuck Rhoades (Paul Giamatti) and Bobby Axelrod (Damian Lewis) are faced with fighting to survive. They have to combine forces against new enemies, while they still attempt to destroy each other.
New Season of Billions

On the flipside, Chuck's wife (Maggie Siff) who is also the performance coach of Axe, is rooting for both of them. Who will come out on top?
Find out more about the show
https://localdstvinstaller.co.za/wp-content/uploads/2018/05/hhh.jpg
600
1000
LocalDSTV
https://localdstvinstaller.co.za/wp-content/uploads/2018/02/no-300x141.png
LocalDSTV
2018-05-11 14:28:42
2018-05-17 09:32:11
Top 5 Hottest TV Shows on DStv in May 2018
There's nothing more annoying than switching on your television and your DSTV refuses to work. It's a horrible feeling when the screen goes black and that small little box pops up telling you "SIGNAL NOT FOUND".
The DStv signal not found error can be caused by a variety of issues. Step one to avoid this error, is using an accredited DStv installer. We can connect you with a qualified DStv installer in the Western Cape and Gauteng.
When Your DStv Decoder Loses Signal
By using the services of an accredited DStv installer, your decoder will be tuned into the correct DStv frequency. This will minimize the times that you will experience the DStv signal not found error.
DSTV Signal Problems
The other technical element that could cause the DStv signal not found error, is an incorrect dish. You should be using an 80cm satellite dish to ensure the best reception. By making use of our accredited local DStv installers, you can avoid this issue. Together with the size of the satellite dish, you must also make sure that it is aligned properly. Other external problems that can cause the DStv signal not found error include heavy storms in your area as well as technical issues on the DStv system.
DStv signal strength varies from area to area. If you are living in a rural area, you might experience signal issues more frequently. It is advisable to consider investing in a DStv signal booster to minimize the problem. Our accredited local DStv installers can assess your signal strength to determine whether a booster will solve the signal loss problem. The good news is that you can still watch DStv Catch Up or ShowMax even when you lose signal due to a heavy storm.
What to Do When Your DStv Decoder Loses Signal
The signal quality is a signal to noise ratio. If you are experiencing bad signal quality, it could be due to a faulty angle adjustment of the LNB. Bad weather will especially influence your signal reception.
The low-noise block downconverter (LNB) is the receiving device that is fitted on your satellite dish. It collects radio waves from the DStv dish and converts the waves into a signal that is carried through the cable to a receiver on the decoder. If the DStv signal not found error occurs, there are a few basics steps you can follow to determine where the problem originates from.
Step 1:
Check all the manual connections
Sometimes a cable can become dislodged after a cleaning spree, or someone maybe accidentally bumped the decoder.
Step 2:
Is it due to bad weather in your area?
This could be a temporary problem. Visit downdetector.co.za to check if anyone else is experiencing issues in your area.
Bad Weather
http://downdetector.co.za/status/dstv/map
Step 3:
Restart the decoder
If there is no bad weather present and you've checked all the cables, restart the decoder to reconnect to the DStv system. Switch the decoder off, pull out the card, wait for a few seconds before reinserting the card and switching the decoder on again.
If the error occurs regularly, we would advise that you adjust the satellite dish. It is best to make use of the services of a certified DStv installer, rather than attempting this yourself.
DStv No Signal on Some Channels
When the DStv signal not found error only occurs on some of the channels, this is due to the way the channels are broadcasted. Some channels are on a lower signal spectrum and the signal strength is not strong enough.
This error will occur if your dish is not properly aligned. Or the LNB cable is possibly faulty or not connected correctly. Also, make sure which services you have activated on your DStv account.
DStv No Signal E48-32
This error will appear because of a technical fault, such as a damaged LNB cable. Or it could be due to a cable that is not connected properly. The dish alignment can cause this as well. If you have checked all the manual connections and the error persists, contact a certified DStv installer to investigate the problem.
DStv No Signal on Tuner 1/Tuner 2
The DStv signal not found error will most likely be caused by a faulty LNB cable. You can pinpoint the problem by switching the cables around and checking if the error persists. It could also be due to wear and tear on the cable. Check that the cable isn't damaged anywhere, causing a short at the conductor.
DStv No Signal Due to Bad Weather
Your DStv dish captures the signals sent from a satellite orbiting in space. So even though there's not bad weather directly in your area, the signal can still be affected. If the DStv signal not found error pops up and tells you its due to bad weather, there's not much you can do about it.
It can occur due to a storm or even strong winds in your area. Strong winds can also have a long-term effect on your dish, even a little disturbance can influence the signal strength. The DStv signal not found error can pop up due to bad weather in your area, as well as storms elsewhere.
Local DStv Installer Can Help You Deal with The DStv Signal Not Found Error
If you have checked all the possible manual causes and the error persists, don't despair. Our accredited DStv installers are ready to assist you. A quick phone call or email and you will be back to watching your favourite television shows in no time.
Contact us now to get in touch with one of our accredited DStv installers.
https://localdstvinstaller.co.za/wp-content/uploads/2018/04/Peter.jpg
498
1400
LocalDSTV
https://localdstvinstaller.co.za/wp-content/uploads/2018/02/no-300x141.png
LocalDSTV
2018-04-19 11:12:35
2018-05-06 16:45:27
How to Troubleshoot Signal Problems with Your DStv And What to Do
Almost a century ago the world was forever changed when a 21-year-old American inventor, Philo Taylor Farnsworth, created the first fully electronic television. The next big invention arrived in 1962 – satellite television.
There were a few sceptics in the beginning, speculating that the strange little box with pictures would never amount to very much. Who would have guessed that years later people would be constantly glued to that little box!
Satellite TV vs Digital Providers
The next evolution of entertainment came with online Subscription Video on Demand (SVoD) services. One of the most famous ones, Netflix, was founded in 1997. It is the world's sixth-largest internet company, ranked by revenue. Currently it's available in more than 190 countries.
Netflix hit the South African shores in 2016, a year after a local SVoD was founded. ShowMax was created in 2015, in partnership with DStv. After its successful launch, the company decided to make its services available through the existing DStv decoder.
So, you can get the best of both worlds, instead of deciding which type of provider is better. But let's look at each separately to explore the pros and cons.
DStv
When it comes to satellite television, it does feel like DStv has a monopoly in South Africa. The other options are OpenView HD or StarSat. But it does seem that quality-wise, DStv remains the firm favourite.
They offer seven packages, ranging from R29 p/m for 15 channels to R759 p/m for 110 channels. Other add-ons include BoxOffice, a virtual DVD store, and special decoder options such as the personal video recorder (PVR).
The upside of a DStv subscription, is that you can choose a package that fits your budget. Instead of being stuck with only the local channels of SABC and Etv, you can broaden your viewing horizons with movie or documentary channels and more. If you are a big sports fan, DStv will keep you entertained for hours. Of all the local satellite provider options, DStv is definitely the best option if you want high-quality sport coverage.
Netflix
With its formidable reputation around the world, it's exciting that this service is now available in South Africa. The company grew from a video-on-demand streaming service and DVD sales plus rentals, to solely focusing on online content.
In 2013 they also entered the content-production industry, debuting with the House of Cards series. Their exclusive content makes the service very popular. Plus, they support higher quality visual devices such as HD and Ultra HD.
Packages range from roughly R115 to R175 ($7.99 to $11.99). The different packages are linked to the type of streaming – the basic one offering one standard definition stream and the advanced up to four simultaneous high and ultra-high definition streams.
You have access to thousands of movies, series and documentaries with new additions every day. But there are some that complain about the fact that locally you only have access to about 5% of the international content. The exclusive content does remain a big perk. Popular series include Marvel's Daredevil, Orange is the New Black and Narcos.
Try a 30-day free Netflix trial.
ShowMax
It's basically the local version of Netflix but with more limited content. The monthly subscription is only R99, which definitely makes it a great subscription video on demand service to consider.
Starting out in 2015, the company offered about 750 different series and 400 movies. The service includes both international and local content. Golden oldies include Egoli, Orkney Snork Nie, Msawa and Ballade vir 'n Enkeling. International shows include Game of Thrones, True Detective and Entourage. They also showcase older classics such as Breaking Bad, The Newsroom and The Wire.
ShowMax is owned by Naspers. Does that name ring a bell? Yes, that's the same owner of DStv. Both mediums also offer similar content. The biggest difference between Netflix and ShowMax, is the connection to DStv. Because of the partnership between the two companies, you can effortlessly combine the two services to enhance your viewing experience. But with ShowMax, you have to settle for lower quality streaming, on average 720p.
Try a 14-day free ShowMax trial.
Remember Digital Providers Use A Lot of Data
If you are considering completely breaking away from satellite television and only subscribing to Netflix or ShowMax, you must invest in a good data package. Uncapped is highly recommended to make sure you don't receive an unexpected high bill.
A 22-minute HD series episode will consume about 400MB and a HD movie roughly 1GB to 1.5GB. Your internet connection also needs to be good. To stream a standard ShowMax show to just one device at a time, you will need a 2MB line or higher. If you want to stream a HD show to multiple devices, you need at least a 4MB line.
How to Decide Between Satellite Television and Digital Providers
It all depends on what you like watching. If you are big fan of a few specific series and you've got a good internet connection, you could consider cancelling your DStv subscription. But if you are for instance a big sports fanatic, it's best to keep your subscription and DSTV installation. And in this case, ShowMax can be a nice addition.
On the DStv Compact or Compact Plus packages, a ShowMax subscription will only cost you R49 per month. It's included for free in a DStv Premium package. Other packages will pay the usual fee of R99 per month. ShowMax can be added to any decoder qualify. But the DStv Explora decoder can be directly used as a streaming device if it is connected to the internet.
How to Connect ShowMax for Free to Your DSTV Account
If you've activated a DStv Premium package, you automatically have access to ShowMax. Next all you need is a good internet connection and a robust data deal to enjoy the extra content. Let the binge series watching begin!
Step 1: create a ShowMax account
To add this great extra feature, create a ShowMax account. Click here.
Step 2: specify payment option
Follow the steps and select the "Add to DStv account" instead of your banking details. Type in your DStv login details, using your Connect ID as verification.
Step 3: accept the Terms and Conditions
Read the terms and conditions and tick the accept box. And you are ready to start watching ShowMax!
How to Access ShowMax On DStv Explora
After you've activated your ShowMax account and connected your decoder to the internet, press the blue DStv button. Next scroll until you see the "Watch Now" option and select ShowMax. You can scroll through the content with the left and right arrows. Similar to a DStv program you can press the "i" for more information or press the "OK" button to start watching a show or movie.
The More, The Merrier
We would definitely recommend adding ShowMax to your DStv subscription. It's a great way to make full use of your decoder and access great content, catering to your specific needs. If you are still unsure about how to connect ShowMax to your decoder, chat to one of our experienced DStv installers.
https://localdstvinstaller.co.za/wp-content/uploads/2018/03/Netflix-Header-810x400.png
400
810
LocalDSTV
https://localdstvinstaller.co.za/wp-content/uploads/2018/02/no-300x141.png
LocalDSTV
2018-03-08 22:52:17
2018-03-08 23:02:35
Which TV Entertainment To Choose: DSTV vs Netflix vs Showmax