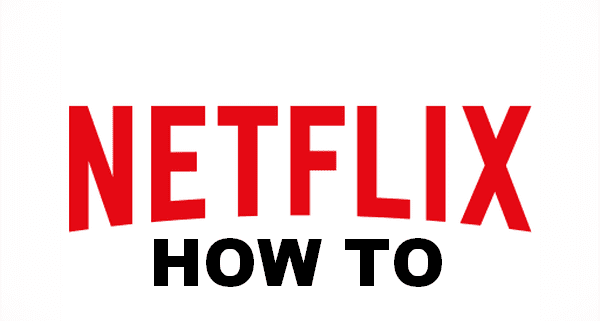 If you are a big Netflix fan, but you are frustrated by the limited content on the South African site, you can watch Netflix America in South Africa by using a Smart DNS proxy. It's a fast and easy way to unblock geo-restricted content.
What is a Smart DNS Proxy
A DNS (Domain Name System) is the system that turns a domain name into IP (Internet Protocol) address. For example, google.com becomes 8.8.8.8. Usually the DNS is located close to your computer's IP address. And an IP address is assigned according to your location.
By using a Smart DNS, you can transfer your IP address location to another country. Unlike using a VPN, it does not permanently change your IP address, it simply relocates it. If you want to access Netflix America in South Africa, and not compromise your online streaming speed, it is recommended to use a Smart DNS Proxy. To access Netflix America you still need to pay for the content, but you must first hide your real location.
The Risks of Using a Free Smart DNS Service
Opting to use a free Smart DNS service can be tempting, but it is not advisable. Once you activate a DNS it acts as a proxy between your device and online browsing. Oftentimes free DNS proxies are used to mine data. The usage can range from innocent marketing purposes, to criminal intent to steal your personal information. It's best to choose a reputable Smart DNS service.
Another problem with free Smart DNS services, is that they often don't allow you to use https:// sites. The s in the http stands for secure. Without this, you are exposed online, without any guarantees of browsing safely. It is another way of compromising your cyber security and potentially exposing your personal information to cyber criminals.
Related: Netflix How To | The Best VPN's To Watch Netflix America in South Africa
How to Use a Smart DNS Proxy Safely
Rather choose to use a paid Smart DNS service. You can investigate the company to know exactly who you are dealing with. The most important aspect of choosing a Smart DNS service provider, is to make sure you know where the proxy is located. Every country has different privacy and cybersecurity laws. In some countries it's legal to sell your online browsing data. Plus, other countries are forced by their governments to store certain personal data of clients.
Carefully read through the company's privacy policy. If you feel uncomfortable with certain stipulations, rather choose a different provider. Also, make sure that the DNS service has good security protocols. If it forbids the usage of https:// — do not choose it.
Supported Devices

PC, Mac Devices (Mac, iPad, iPod, iPhone, Apple TV), Android Tablet and Phone, Windows Phone, Amazon Fire TV, Kindle Fire, Google TV, Now TV Box,
Chromecast, Boxee,
Roku, Xbox One and 360, Xbox, Wii and Wii U, PlayStation 3/4, WDTV,
Smart TV's: Samsung,

LG, Philips, Panasonic, Sharp Smart, Sony, Toshiba

Services/channels:

410

Pros

#1 Trusted Smart DNS Service provider
Excellent Netflix America watching experience
Can support any device with a Smart DNS network for Netflix and BBC
Global Smart DNS Network
Affordable price
Good discounted rates for longer subscriptions (year or more)
Fastest DNS Queries across the world
Zero-logging
Offers anonymous browsing
Access to over 300 VPN Network Servers
Also offers Smart VPN and Full VPN support
Access to Torrent Download Servers with 10Gbit Ports
Provides 24/7 Live Support
A 30-day Money Back guarantee

Click here for list of server locations
14 days trial period

$4.90 per month

$34.90 per year

Cons

Could support more services

Supported Devices

PC, Mac Devices (Mac, iPad, iPod, iPhone, Apple TV), Android Tablet and Phone, Windows Phone, Amazon Fire TV, Kindle Fire, Google TV, Now TV Box,
Chromecast, Boxee,
Roku, Xbox One and 360, Xbox Wii and Wii U, PlayStation 3/4, WDTV,
Smart TV's: Samsung,

LG, Philips, Panasonic, Sharp Smart, Sony, Toshiba

Services/channels:

320

Pros

Best Smart DNS provider in Asia and Oceanic
Netflix America works on any device with a Smart DNS network
BBC works on any device with a Smart DNS network
It works from anywhere in the world.
Affordable price
Global Smart DNS Network
Fast DNS Queries across the world
Also offers Smart VPN and Full VPN support
Access to Torrent Download Servers with 10Gbit Ports
Offers a DNS-over-VPN network
Provides 24/7 Live Support
A 30-day Money Back guarantee

Click here for list of server locations
14 days trial period

$3.90 per month

$32.26 per year

Cons

Netflix America only allows access to paid subscribers. All free trials must be upgraded.

Supported Devices

PC, Mac Devices (Mac, iPad, iPod, iPhone, Apple TV), Android Tablet and Phone, Windows Phone, Amazon Fire TV, Kindle Fire,
Boxee,
Roku, Xbox One and 360, Xbox, Wii and Wii U, PlayStation 3/4, WDTV,
Smart TV's: Samsung,

LG, Philips, Sony

Services/channels:

255

Pros

Netflix America supported on every device on the Smart DNS network (after paid upgrade)
Add-on of VPN and Smart VPN
More than 200 Global VPN Nodes
Offers a fast DNS Response in South Africa, Australia, Asia, Europe, and America
Can support multiple devices
User-friendly web interface for changing Smart DNS regions.
Good discounted rates for longer subscriptions (year or more)

Click here for list of server locations
14 days trial period

$4.99 per month

$39.90 per year

Cons

Netflix America only allows access to paid subscribers. All free trials must be upgraded.

Supported Devices

PC, Mac Devices (Mac, iPad, iPod, iPhone, Apple TV), Android Tablet and Phone, Windows Phone, Now TV Box, Sky HD Box, Boxee,
Roku, Smart TV's: Samsung, LG, Philips, Panasonic, Sharp Smart, Sony, Toshiba

Services/channels:

242

Pros

User-friendly website and interface
Provides 24/7 Live Support
Netflix America supported on all devices
BBC supported on all devices
Free VPN Network access to subscribers

Click here for list of server locations
14 days trial period

$4.95 per month

$39.90 per year

Cons

The VPN Instructions are not very clear

Supported Devices

PC, Mac Devices (Mac, iPad, iPod, iPhone, Apple TV), Android Tablet and Phone, Amazon Fire TV, Kindle Fire, Google TV, Now TV Box,
Chromecast, Boxee,
Roku, Xbox, Xbox PlayStation 3/4, most of the Smart TV Models.

Services/channels:

150

Pros

User-friendly interface
A popular Smart DNS service provider
Supports most smart devices

Click here for list of server locations
NO trial period

$4.95 per month

$49.95 per year

Cons

Netflix America not properly supported on the Smart DNS network.
Does not provide global DNS network
Channels supported could be broader
BBC does not work properly at all times
https://localdstvinstaller.co.za/wp-content/uploads/2019/05/netflix-how-to.png
600
600
LocalDSTV
https://localdstvinstaller.co.za/wp-content/uploads/2018/02/no-300x141.png
LocalDSTV
2019-05-06 14:55:27
2019-11-21 10:39:27
Netflix How To | The Best Smart DNS Proxy to Watch Netflix America in South Africa