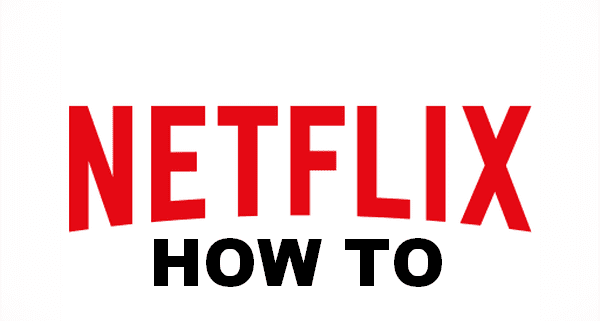 Experience Netflix free for a month. Sign up for your trial offer and instantly access the entire Netflix catalogue of TV shows and movies. Go to netflix.com to get started. Enter your email and choose a password, select the plan and payment option that's best for you, and start watching.
You only have to fill in your payment information in advance, so you can enjoy Netflix uninterrupted after your trial offer ends. You will never be charged during your free trial and you can cancel at any time. Netflix will email you a reminder three days before your trial ends. After your trial ends, you'll pay one low monthly fee, no matter how much you watch.
Who Created Netflix?
Reed Hastings and Marc Randolph created Netflix in Scotts Valley, California. Originally the business model included DVD sales and rentals via mail. But the sales stopped after a year, to solely focus on DVD rentals.
By 2010 they expanded into the streaming media world, but still kept the DVD and Blu-ray rentals on the side. In the same year they expanded their DVD rentals to Canada, the Caribbean, and Latin America. And in 2012 Netflix joined the content-production industry. Their debut series was Lilyhammer.
When Was Netflix Founded?
Netflix's official launch was 29 August 1997. As of April 2019, the online streaming giant had more than 154 million subscriptions worldwide. They've expanded into over 190 countries. Outside of America, Netflix has offices Brazil, India, Japan, South Korea, and the Netherlands. They are also a member of MPAA (Motion Picture Association of America).
By 2016 the company released an estimate of 126 original series and films. This is more than any other cable or network channel. They are true revolutionaries of the entertainment industry. Netflix has been a pivotal player in transforming the entertainment world with their on-demand library of streamed content.
A Blockbuster Late Fee Sparked the Company Concept
Who knows if this is completely true, or an urban legend. But the story goes that the Netflix CEO Reed Hastings was appalled at a late fee that Blockbuster Video required for a movie rental. He decided that there should be a rental service without late fees. Up to date the company still has 4 million rental subscribers in America.
Blockbuster Didn't Want To Buy Netflix
In 2000 Hastings decided to contact Blockbuster and offer them the online service as a complementary to their traditional brick and mortar business model. The offer was for $50 million. But Blockbuster declined the offer.
By 2005 the innovative online company had 4.5 million customers. And Blockbuster were struggling to adapt to the internet entertainment economy. In 2004 the traditional movie rental company peaked with close to 9 000 retail locations. By 2010, Blockbuster filed for bankruptcy. And at the end of 2017 they only had 9 stores left in operation. At the same time, Netflix was worth over $40 billion. In July 2018, the mighty Blockbuster was whittled down to a solitary branch in Bend, Oregon.
One-Third of All the Internet Traffic Goes To Netflix
Anybody that has used Netflix, knows how much data the online streaming site chows. If it's hogging your bandwidth, imagine everybody else around the world logging into the service as well. During peak times Netflix streaming accounts for roughly one-third of the total worldwide internet traffic.
Original Content Worth $13 Billion
By 2018, Netflix's budget for original content was roughly $13 billion. In the beginning their budget was only $8 billion to create their own original content. Their new target is about the same as the gross domestic product of Albania, and more than the total GDP of countries such as Madagascar. The main reason for increasing this budget, is to lock down on their licensing fees debt.
140 Million Hours Every Day
The rough streaming estimation of the average Netflix subscriber is about 90 minutes per day. Multiply this with the number of Netflix subscribers around the globe, and that adds up to more than a 1 billion hours of Netflix content streamed every week.
The First Netflix Original "Show"
To test out different video formats and streaming capabilities, Netflix created this strange 11-minute-long video clip. They wanted to ensure that the company could successfully stream high-definition content. It features various abstract clips.
https://localdstvinstaller.co.za/wp-content/uploads/2019/05/netflix-how-to.png
600
600
LocalDSTV
https://localdstvinstaller.co.za/wp-content/uploads/2018/02/no-300x141.png
LocalDSTV
2019-06-27 12:05:10
2019-11-21 10:38:10
Netflix How To | Get a Netflix Free Trial