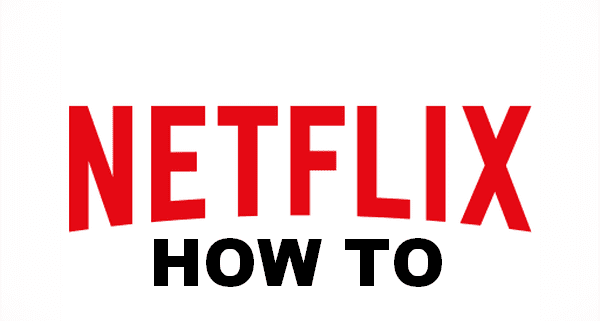 If multiple members of your family has access to your Netflix account, you can change the parental control to make sure that younger members are not exposed to inappropriate content. There are two levels of control: account-level (hard controls) and profile-level (soft controls).
For the Hard Controls a PIN code will be required for certain maturity ratings. You can create a 4-digit PIN to enter if a specific show or movie has a maturity level restriction. This way your child will not be able to access inappropriate content.
The Soft Controls are linked to the profile. This way the entire profile is linked to a specific maturity level. Your child will then only have access to specific age restricted content.
How to Create a PIN on Your Netflix Account
Before you can select age restrictions, you must first create a PIN for your account. PIN settings are only available on devices older than 2013.
Step 1: Login to your account on a web browser
Step 2: Select "Account" from the menu on the top right
Step 3: Under the "Settings" section, select "Parental controls"
Step 4: To change it, you will need to enter the account password
Step 5: Click on "Continue"
Step 6: Choose a four-digit numbered PIN, letters are not permitted
Step 7: Choose the protection level from the options:
ALL (Little Kids)
7+, some 13+ (Older Kids)
13+ (Teens)
16+, 18+ (Adults)
Activate the PIN on Your Netflix Account
The main account holder can choose how the PIN will be used for the account. It can be linked to the maturity ratings. Or it can be linked to specific movies and shows.
Under the "Restrict by Maturity Level" select the top level of access allowed:
Step 1: Select the first dot to PIN protect All content
Step 2: Select the second dot to PIN protect Older Kids and up content
Step 3: Select the third dot to PIN protect Teens and up content
Step 4: Select the fourth dot to PIN protect Adults content
Step 5: Select the fifth dot to switch PIN protection off
Under the "Restrict Specific Titles" section you can start typing a specific show or movie name. Select it from the list to add to your restricted content. You can remove it again by clicking on the little x that appears to the right of the added title.
After you have made the changes to the parental controls on your Netflix account, press "Save" at the top next to your PIN.
Please note: The parental control changes might not reflect on all devices immediately. If the new settings still don't reflect, try to refresh the device, or log out and back in again.
Use a Profile as Parental Control
If you are in control of logging in to your Netflix Account on behalf of your children, you can use the "Kids" profile set up.
Step 1: Select "Manage Profiles" from the top right menu
Step 2: Click on the profile picture for "Kids"
Step 3: Under the dropdown "Allowed TV shows and movies" select the age restriction
For little kids only
For older kids and below
For teenagers you can create an extra main profile and select "for teens and below".
When Do You Have To Enter your Netflix PIN
You will have to enter your PIN every time you try to watch a restricted show or movie. Sometimes ratings can also change between episodes of a specific series. Once you have entered your PIN you can continue watching without restriction until you switch profiles or sign out. If your account was dormant for a while, you must reenter your PIN before watching. You will also be required to enter the PIN if you are downloading restricted content.
On all iOS devices you must enter the PIN before you can download. On the Windows 10 app and Android devices you can start the download without the PIN, but it will block viewing of the restricted content afterwards.
How Do You Recover a Forgotten Netflix PIN
If you can't remember your PIN there is an easy way to recover it. Your PIN links to your account login email.
Step 1: Under the login number blocks a link will appear saying "Forgot PIN?"
Step 2: A popup will appear with the Netflix Sign In page
Step 3: Enter your password
Step 4: Enter your new PIN and click on "Save Pin"
How to Remove a PIN from Your Netflix Account
Once you have created a Netflix PIN you can't delete it again. The only way of deactivating it, is to set your parental controls to the highest setting of "Adults" (select the last of the green dots). If the change does not reflect immediately, try to switch between profiles, or sign out and back in again.
https://localdstvinstaller.co.za/wp-content/uploads/2019/05/netflix-how-to.png
600
600
LocalDSTV
https://localdstvinstaller.co.za/wp-content/uploads/2018/02/no-300x141.png
LocalDSTV
2019-05-29 11:26:28
2019-08-28 14:19:16
Netflix How To | How Do I Set Parental Controls on My Netflix Account?