It's the start of winter, perfect time for snuggling up in front of the telly to enjoy some quality shows. This May DSTV brings you fun pop-up channels, a wedding you don't want to miss, and new seasons of your favorite seasons.
#1 Bang Bang Heroes Pop-Up Channel
How does non-stop, explosive, jaw-cracking, bone-crushing action sound to you? M-Net brings you a testosterone-fueled movie experience. It's available to DStv Premium, Compact Plus as well as Compact subscribers.
All the legendary Hollywood action heroes will make an appearance. The channel is available for 24 days: from Friday 18 May to Sunday 10 June. More than 90 action movies are scheduled. All the big names will make an appearance. From Arnold Schwarzenegger, Sylvester Stallone, and Jean-Claude Van Damme, to Bruce Willis, Jason Statham, Dolph Lundgren and Jet Li. Oh yes, and don't forget Chuck Norris. Watch them flex a pec while they punch the bad guys on channel 109. If you want to install your DSTV or repair please contact our listed DSTV Installers. 
Every day eight classic titles will give you an adrenaline fix. A few of the titles you can look forward to:
Over the Top, Cobra, and Get Carter with Sylvester Stallone (Friday 18 May)

Parker, The Transporter, and The Mechanic Resurrection with Jason Statham (Saturday, 19 May)

Dragon Fight, The One, and Romeo Must Die with Jet Li (Sunday, 20 May)

Die Hard franchise with Bruce Willis (Saturday 25 May)

Universal Soldier: Day of Reckoning, Skin Trade, and Masters of The Universe, with Dolph Lundgren (Saturday, 26 May)
Click here for the complete schedule
https://m-net.dstv.com/page/m-net-movies-bang-bang-heroes-pop-up-channel
#2 History of Football pop-up channel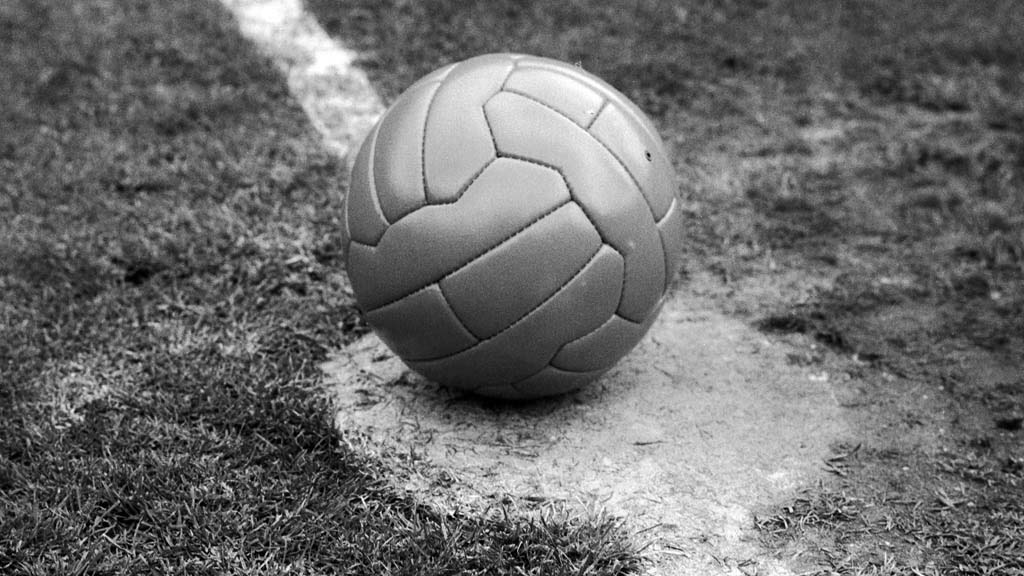 Are you a big football fan? Take a trip down memory lane and learn more about the journey this popular sport has taken over the years. Channel 187 will be transformed into a sports haven from Monday, 28 May to Sunday, 10 June.
It's available to DStv Premium, Compact Plus as well as Compact subscribers. Watch football legends such as Ryan Giggs, Pelé, Michael Owen, and Philipp Lahm kick up a storm. The World Cup dates back to 1930, priceless memories have been collected over the years.
Perfect timing to stir up the excitement for the 2018 FIFA World Cup, hosted in Russia. Impress your friends with your vast football knowledge when you switch on the SuperSport channel to watch the opening game between Russia and Saudi Arabia.
https://www.fifa.com/worldcup/
Do you pride yourself on being a walking encyclopaedia of football? We'll ask you that question again after you've completed the quiz. Let the games begin!
Take the FIFA World Cup quiz
https://www.dstv.com/en-za/news/quiz-test-your-fifa-world-cup-knowledge-20180508
Did You Know?
You can access DStv Now from your Smartphone or tablet. The free app is available for both Apple and Android devices. It's like PVR in your pocket! DStv Premium, DStv Compact Plus and DStv Compact subscribers can now watch live shows on the go, as well as access Catch Up content.
Please note: data costs apply when streaming content.
Download the app now
https://now.dstv.com/Home/Login?returnUrl=http%3A%2F%2Fnow.dstv.com%2F
#3 Harry and Meghan – The Royal Wedding
ITV Choice, channel 123, will be the proud broadcaster of this much-anticipated event. A comprehensive live coverage of the wedding will air on Saturday 19 May. The special broadcast will be brought to you from a constructed studio on The Long Walk in Windsor.
The build-up will start at 10:25 and continue till 16:00 CAT. Hosts Phillip Schofield and Julie Etchingham will be joined by various guests, sharing their memories about Prince Harry and Meghan. A few Royal family friends will also make an appearance.
Prince Harry & Meghan Markle's Royal Wedding
Another exciting element will be listening to Mary Nightingale live from Windsor Castle, interviewing famous guests as they arrive. Also, listen to Royal commentators and fashion experts, as they share their opinions on the important event. James Mates will provide live commentary of the church service, from inside St George's Chapel.
Prince Harry co-founded a charity called Sentebale with Rageh Omaar. He will be broadcasting live from the Mamohato Children's Centre in Lesotho. He will be joined by various beneficiaries and staff supported by Prince Harry, at a traditional wedding day celebration, in honour of Prince Harry and Meghan.
Chris Ship, ITV News Royal Editor, will share insightful commentary on the event throughout the day. To get a feel of what the locals think about the big wedding, Charlene White, Charlotte Hawkins, and Nina Hossain will meander through the crowds along the procession route in Windsor. Do you want to repair your DSTV? Visit our DSTV Installation services page and take a look of our listed DSTV Installers services. 
Get yourself ready for the big day with The DStv Guide
https://theguide.dstv.com/playlist/the-royal-wedding/
#4  WestWorld Season 2
Broadcasted Mondays at 22:05 on Mnet, channel 101. Did season 1 of this intriguing Sci-fi/Western hybrid get you hooked? Good news, there's more action to enjoy! In this season, the reckoning is unleashed. The hosts found the centre of The Maze, and now they stand up against the human captors. Follow them on their journey to a new purpose.
A few of the series themes include dealing with the chaos in their world. Follow the characters on an exploration of the meaning of their lives in this strange world. The Man in Black is still very much alive and he's on the lookout for a new adventure. Maeve is searching for her daughter, but she wonders if it's just an aspect of her programmed narrative. Click here to learn more about Us. About Us.
Find out more about the show
#5 Billions Season 3
Broadcasted Mondays at 21:00. The brilliant drama, created by Paul Giamatti–Damian Lewis, returns for another season on Mnet, channel 101. During this season, Chuck Rhoades (Paul Giamatti) and Bobby Axelrod (Damian Lewis) are faced with fighting to survive. They have to combine forces against new enemies, while they still attempt to destroy each other.
New Season of Billions

On the flipside, Chuck's wife (Maggie Siff) who is also the performance coach of Axe, is rooting for both of them. Who will come out on top?
Find out more about the show
https://m-net.dstv.com/show/billions_767
https://localdstvinstaller.co.za/wp-content/uploads/2018/05/hhh.jpg
600
1000
LocalDSTV
https://localdstvinstaller.co.za/wp-content/uploads/2018/02/no-300x141.png
LocalDSTV
2018-05-11 14:28:42
2019-03-25 17:30:20
Top 5 Hottest TV Shows on DStv in May 2018