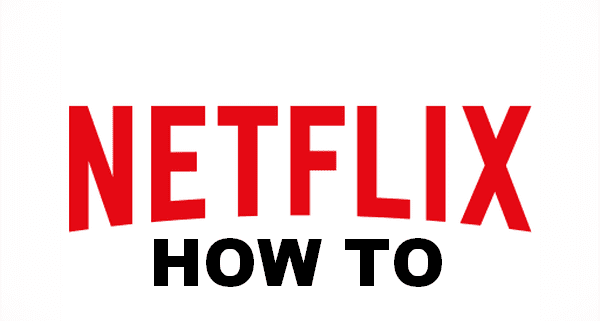 There are many ways to enjoy Netflix on your TV. Most broadband connect Smart TVs have Netflix already built in. Simply search for the Netflix app in your TV's menu.
It's also easy to watch Netflix on your TV through game consoles and streaming devices. On PlayStation, XBox, or Wii you can download the Netflix app from the app store. While popular streaming devices like ChromeCast and AppleTV will already have the Netflix app installed.
If you haven't yet, go to netflix.com on your web browser to sign up. When you're ready, log in on your TV with your Netflix username and password to start enjoying the wide selection of TV shows and movies that Netflix has to offer.
How Do I Use My Smartphone To Watch Netflix On My TV?
Did you know that you can connect an Apple or Android phone to a variety of TVs? This way you can watch online content on a bigger screen, using the Netflix mobile app. You can also use your phone as a remote. There are a few ways to connect your phone to a TV.
Connect with Built-in Chromecast (Google Cast)
If your TV has a built-in Chromecast, you can use it to cast between your Smartphone (Android or iPhone) and the Smart TV. This feature is available on the following TV brands: Toshiba, Soniq, Sharp, Philips, Skyworth, Sony, Polaroid, and Vizio TVs.
How to Cast
Launch the Netflix app on your Smartphone
After signing in, select the Chromecast Icon on the top of the screen.
Select the phone you want to connect
Select the movie or show you want to watch and start play
Your phone will turn into your remote to fast-forward, rewind, or pause. You can also control the subtitle and audio settings
Connect to a Second Screen
You can also synch the Netflix app from your phone to selected TVs and streaming media players. This way you can use your phone to control your Netflix viewing experience.
Connect your phone to a shared Wi-Fi network
Start the Netflix app on both your phone and TV
Use the same login account on both devices
Select the Cast icon at the top of the screen.
Choose the phone you want to connect
Select a movie or show and start play
Your phone will turn into your remote to fast-forward, rewind, or pause. You can also control the subtitle and audio settings
If you experience any issues, view the Troubleshoot Netflix 2nd Screen article.
Connect the Phone with an External Cable
You can connect your phone directly to your TV to watch Netflix from it. The connections vary between the phone's output and the TV's input. Modern TV's will have a USB or HDMI connection you can use. It will depend on your TV brand and whether it has software compatible with viewing the content on your phone.
Make sure you are also running the newest version of your phone's software for it to be compatible with the latest Smart TV brands. You can also purchase a compatible connection kit, but it might affect the viewing quality. Netflix no longer support Airplay due to technical limitations. The Autoplay function and interactive content is also not available on cable connections.
https://localdstvinstaller.co.za/wp-content/uploads/2019/05/netflix-how-to.png
600
600
LocalDSTV
https://localdstvinstaller.co.za/wp-content/uploads/2018/02/no-300x141.png
LocalDSTV
2019-07-05 14:56:09
2019-11-21 10:37:37
Netflix How To | Watch Netflix on your TV