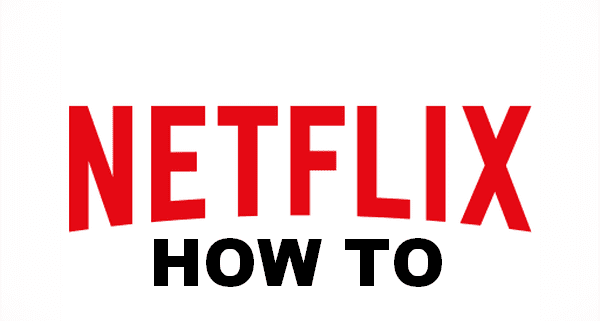 Netflix changed its rating system in 2018 to an easy "thumbs up" or "thumbs down". This replaces the old traditional rating system of five stars. Together with the rating system, Netflix's built-in recommendations algorithm will start suggesting shows for you to watch, based on your ratings and ongoing viewing history. The more you watch Netflix, the more relevant recommendations will pop up.
Does The Netflix Ratings Affect My Recommendations?
There are literally thousands of shows and movies available for streaming on Netflix. By rating the shows and movies you watch, you will help the Netflix algorithm to get a better idea of your personal likes and dislikes.
The recommendation algorithm works on a few factors: all the shows and movies available; your personal streaming history, and any ratings you made; as well as the combined ratings of other Netflix members with similar tastes to yours.
These factors are combined to create the percent match score when you type in a title. And this score is unique to each Netflix user. It gives you an indication of how likely you are to appreciate the titles.
Tip: scroll to the bottom of the Netflix home page to see Top Picks for you and shows/movies recommended because you watched similar ones.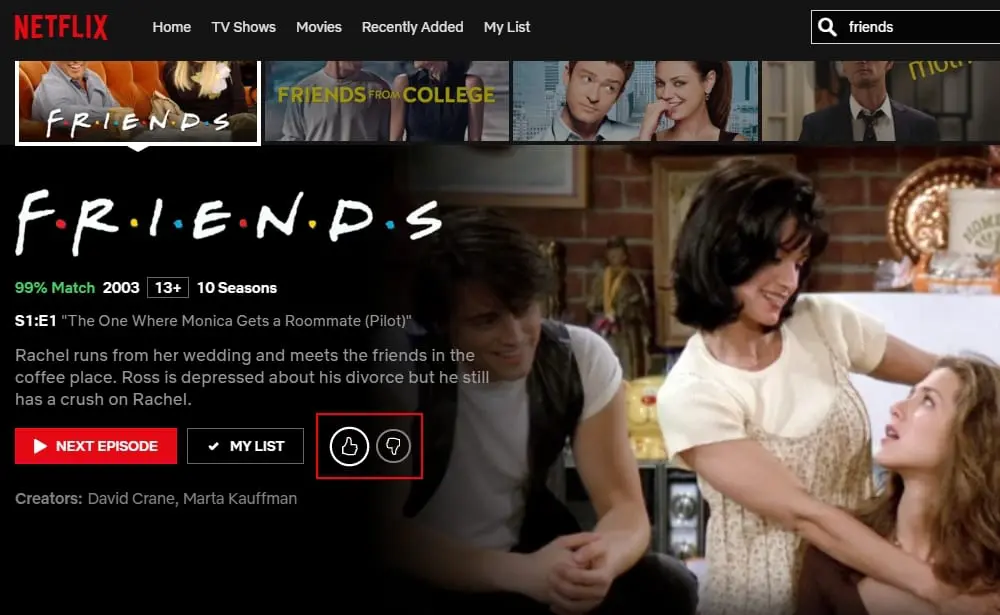 How do the Netflix ratings work?
Every time you leave a rating on a show or a movie, the Netflix recommendation algorithm takes notes. You are teaching Netflix more about your personal viewing likes and dislikes. This way the suggestions that Netflix shows you on the home screen can be more tailor-made to your personal viewing preferences.
When you go into your account and click on Ratings under the My Profile, you can see all the shows that you have rated. The old rating system is still saved here, showing you the star rating system previously used to personalize your Netflix experience.
Some of the older devices used for streaming Netflix, such as Smart TV's, set-top boxes, and Blu-ray players will still display the old star rating system. If you use any of these now to make a new rating, it won't be saved. If you want to rate the show, you must log on to Netflix.com or access the shows from your mobile app.
Update Your Netflix Ratings
If you have not been rating the shows and movies you've been watching on Netflix, you can backtrack your streaming activity. Add a thumbs up or down now to activate the Netflix recommendations algorithm on your account.
Under the Account section, scroll to My Profile at the bottom, click on Viewing Activity. This will show you a list of the shows and movies you've previously watched on Netflix. Click on a show episode or movie to access it. Under the title look for the thumbs up and down icons and add your rating.
https://localdstvinstaller.co.za/wp-content/uploads/2019/05/netflix-how-to.png
600
600
LocalDSTV
https://localdstvinstaller.co.za/wp-content/uploads/2018/02/no-300x141.png
LocalDSTV
2019-06-03 13:16:56
2019-11-21 10:38:43
Netflix How To | Find Ratings & Recommendations